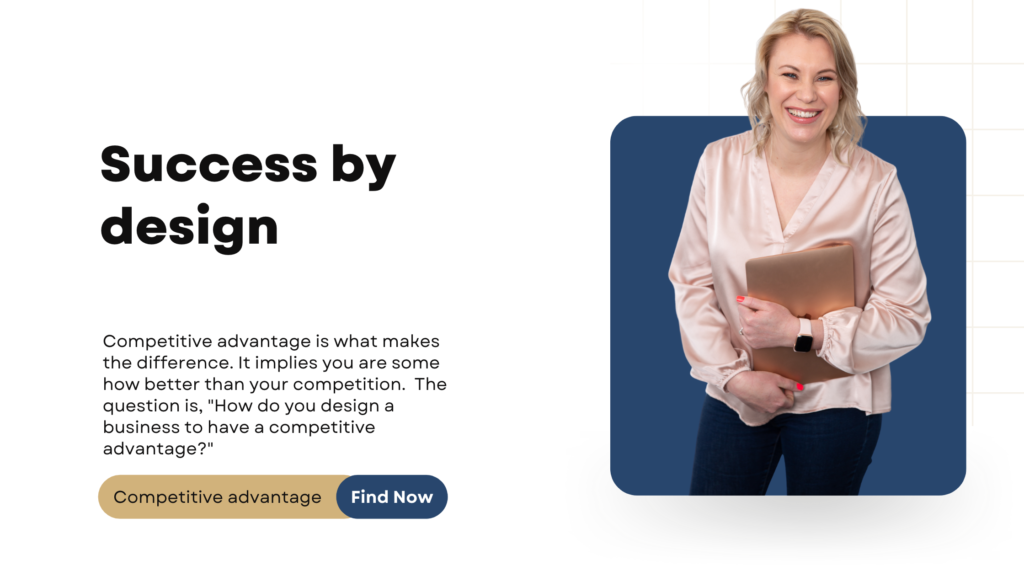 You need to focus if you are going to be successful in your business. Knowing what to say no to and what to delegate and outsource is crucial to your success. In this blog post, we'll unpack foundational business principles that will support you with focus and ultimately lead you to your fortune.

I believe Who you are is far more critical than what you do.
Before switching to autopilot, you must ensure that your team shares your values and ethics. Essentially, you want to ensure that you design a culture that aligns with your purpose. The culture in your business is created with or without you. Listing your values and the associated behaviours will help your team understand how to behave on their journey towards achieving your mission. This might seem frivolous, but if you don't do this, your team will have a carte blanche in their behaviours which may result in some nasty surprises.
I often hear business owners say selling is more important than this "admin".  I get it, you are busy. And if you don't invest the time to create strong foundations in your business, at some point your business will fall over.  I believe prevention is better than cure so, investing the time upfront will save you loads of tears in the future.

Mission critical or marketing statement?
The traditional approach to business planning includes a vision and a mission statement. The mission statement is often an aspirational statement carefully crafted to inspire the team. While I love the idea, I find that it's ineffective. 

Instead, I encourage my clients to create a mission that is their 10-year goal or BIG HAIRY AUDACIOUS GOAL (BHAG). While there is no right or wrong, an effective BHAG is measurable. Typically it includes the number of customers, the type of customers, and the revenue you want to achieve in 10 years. So defining your BHAG will make planning for the short and medium term much easier.
Why 10 years?  
Well, life happens. And if you had a goal that had a 36-month time frame, then COVID-19 probably brought you to your knees where this goal is concerned.  It's not a matter of "if we encounter problems" its a matter of "when we will encounter problems".  When your horizon is 10 years then the 24-month COVID-19 blip doesn't need to be devastating, it can just be a blip on the radar.

Become a force of clarity.
Entrepreneurs are adventurous by nature. That is why we venture out on our own to start. We are also very optimistic, so we see opportunity in everything. The sad truth is that not every opportunity is right for us. Without a framework to make sound decisions, we are left with nothing but our gut; and sometimes, that is just not enough.

You can move with certainty when you clearly define your purpose and BHAG. My clients often come to me with new opportunities and ask, "what do you think of this?". My response is always the same:
Does it align with your purpose?
Will it help you achieve your goal?
Is this aligned with your core business or will it divert your focus?
Making decisions in business can be challenging, but when you have something to assess a decision against, it becomes child's play.

Since your BHAG is measurable, you can test the opportunity against it to see if it is a great fit.
Here is how it works:
First, determine if the opportunity is aligned with your purpose. 
Next, review your BHAG and ask yourself if this opportunity will get you closer to achieving the BHAG. Then, ask yourself if this opportunity is aligned with your core business or if it will divert your focus. If the answer is no to these questions, then the opportunity is not an opportunity but a distraction.  

The level of your focus determines how successful you will be.

The next question I often hear is, "how do I stay focused?"

I'm so glad you asked!

Once you have created your priorities using your strategic plan, you can determine what needs to be delivered to fulfil each priority. Think of your priorities as individual pizzas where the goals are the slices of the pizza, and the tasks or activities are the bites from the pizza slice.

If you have a team spend time together to brainstorm the goals(slices) for each priority (pizza).  Allow them space to determine the necessary tasks or actions to deliver the goals. Your leadership team (that's you if you are a solopreneur) must use strategic assessment of your environment to create the priorities (pizzas).

But, you want an engaged happy team that is inspired to drive towards the goal as hard as you do. So make sure you bring them on the journey.  You can do that by allowing them to participate in goal-setting and task/activity brainstorming.  The collaborative approach will ensure their buy-in.  This is also a good time to mention that the people performing the functions often know what the challenge is.  When they believe that you have created a safe space, they will raise their concerns and happily participate in idea generation.
This is a great opportunity for you to use something like Edward De Bono's six thinking hats. It's a simple, yet effective way to thoroughly evaluate ideas to ensure you select the most appropriate ones. Bonus points if you can get real hats to use while you go through the process.  

Make it fun!

This process may be difficult at first, but if you keep at it you will see the results.  What I love most about this process is its simplicity.  And it breaks down everything into manageable chunks that you can measure, and what we measure, we manage.

Let's quickly recap:
By clearly defining your values and behaviours, you will ensure that your team acts in alignment with your goals.
Create your 10-year mission by using specific measurable outcomes.
Your mission should be broken down into multiple pizzas so that your team can brainstorm goals and tasks.
Ensure team buy-in with a simple and fun brainstorming activity.


The biggest reason businesses struggle to grow is the lack of clarity.  When you clearly define your purpose and the acceptable behaviours your team reach your goals quickly.

I always think of this not as a time spend but as an investment to remove friction. The more friction you can remove for your team the faster they will move in the right direction.
I'm hosting a small group of business owners who are ready to step into their purpose, who want to simplify their decision-making and start making serious progress towards their ultimate goals. If that is you, Click here to Design your journey to a successful business in 2023. The event will accommodate 3 time zones so we can help businesses everywhere set themselves up for success in 2023.  During this workshop, we set the wheels in motion for you to Grow your business 30% faster and make spending decisions with confidence. By attending this workshop and taking action, you will:
Make business growth and marketing decisions with ease
Finally, Achieve extraordinary results.
Create a working environment where your team can focus and achieve the desired results.  With everyone pulling towards the same goal, you will get there faster and more easily.
Identify the activities you need to stop doing that are wasting your time and energy. Not everything on your list needs to be done, and not everything on your list needs to be done by you!  Let me show you how to identify what you need to focus on and what you can delegate so you can free up time to focus on working on your business.
Grow your business from the inside out.
Create a narrative that will inspire your team. Inspired employees drive customer loyalty and promote growth by transforming how your customers feel about your business.
Rekindle the passion for your business that will keep you going even on the hard days
Diversify your business without getting bloated
Thing and act quicker. Just as you don't want to become bloated, you also don't want to remain "standard."
Operating and reacting faster than your competition. 
Refocus on your customer – loyal customers are less susceptible to jumping ship when delivery times or prices are forced to fluctuate. When you focus on your customer, you connect with them deeper.  The connection allows you to see opportunities in the market to deliver what the customer wants, placing you in a market of one-bye-bye competition.
Click here to Design your journey to a successful business in 2023.