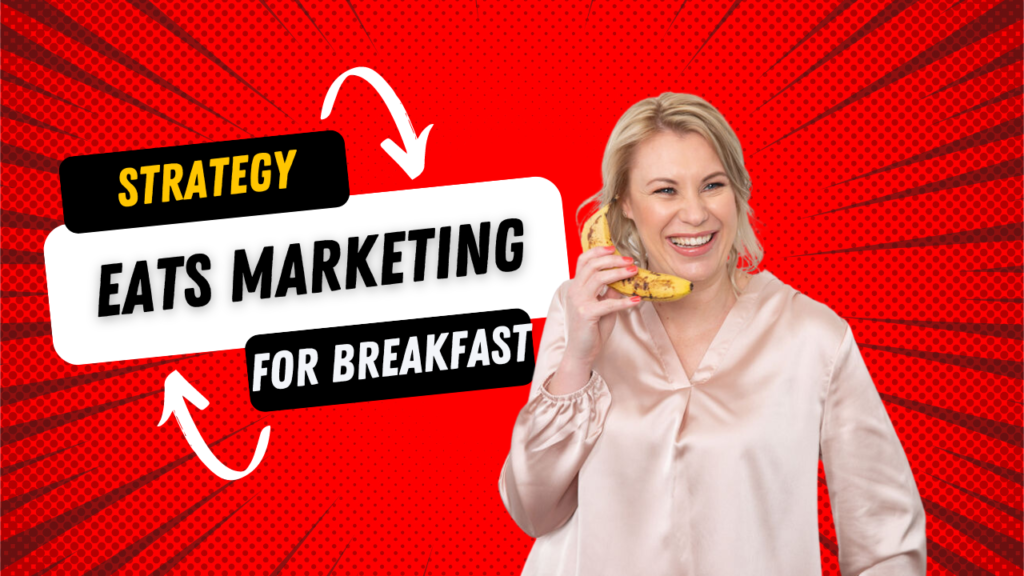 ---
? Hey there, Future Business Mogul! ?
Let's start with something groundbreaking:
Put away that credit card.
That's right, holster that plastic spender, and let's talk turkey. You do not need to spend another cent on marketing until we've had a little chat. Grab a cup of your favorite brew and stick with me; this is going to be a ride.
? Making a Case for Strategy ?
Ever been told that all you need is a Google ad or a sleek Facebook and Instagram campaign? Well, friends, I'm here to make the case for why having a strategic plan in your business can be more impactful than playing the digital advertisement lottery.
Don't get me wrong, those tactics can be snazzy, but let's get real for a moment. Most business owners are out there splashing cash on marketing like they're at a Vegas slot machine, without having a clear view of where they're going.
Spoiler alert: strategy matters!
? Freebies Alert ?
Feeling generous? So am I! I'm giving away my strategic alignment framework for free, and the best part? This framework will work no matter what you sell or to whom you're selling it. (Intrigued? Thought so!)
? Building Businesses on Autopilot ?
Hi, I'm Odette, the author of "How to Build a Business on Autopilot." I'm here to tell you that you don't have to work like a robot to get success. There's a better way, and it starts with a clear strategic plan. You see, spending $500 on newspaper ads might seem tempting, but it's like throwing confetti into the wind if you don't have the right strategy in place.
Ever been tempted by your business bestie's absolutely amazing idea? Beware of the siren's call! It might be great but perhaps not a fit for your business. Sorry to burst that bubble!
? Seeing Through the Misconceptions ?
People have wild ideas about what it takes to create a successful business. Unique ideas? Long hours? Being a natural-born leader? Nope, none of that. All you need is a plan and the grit to follow it. Nike didn't become Nike by shooting arrows in the dark; they had big, heriodatious goals (and yes, I just coined that word). They knew their purpose, and so should you.
?️ Your Strategic Map ?️
Feeling lost? Let's get you on track with my strategic alignment framework. Define your purpose, set those big, heriodatious goals, and assess your progress. It's the roadmap for your business adventure, and guess what? I'll walk with you every step of the way.
? Next Level Business ?
If you're itching to take your business to the next level, join me for my strategic planning intensive. Let's create a custom plan that stretches you into the next decade. Trust me; I won't bite!
? Parting Words ?
Ready for more tips, tricks, and business brilliance? Subscribe for more videos on business and personal growth. I'll be there waiting, probably with a cup of tea and a new pair of funky glasses.
Until next time, keep being the fabulous entrepreneur you are!